Photos and Videos

TV/Video: Outdoor Channel | NBC KING5 TV Seattle | Spokesman Review | KLEW TV

See also these pages: Site Pictures | Explosive Experiments | October 1998 | April 1999 | July 1999
April 2000 | April 2001 Blast | April 2001 Precision Rifle Clinic | May 2002 | May 2003 | May 2004

Photos

May 2002 -- A Boomershooter with shelter from the frequent rains.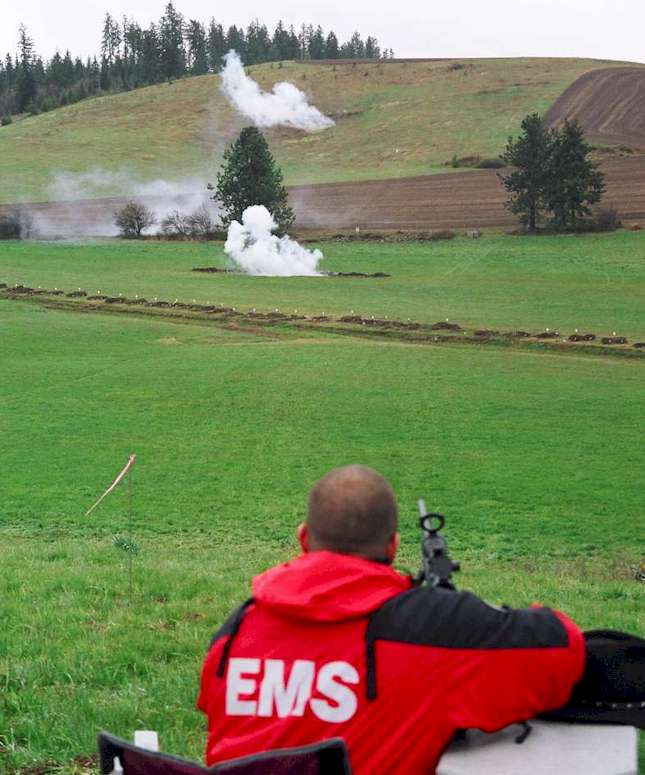 May 2002 -- There are lots of explosions -- here are two at once and the remainder of a third.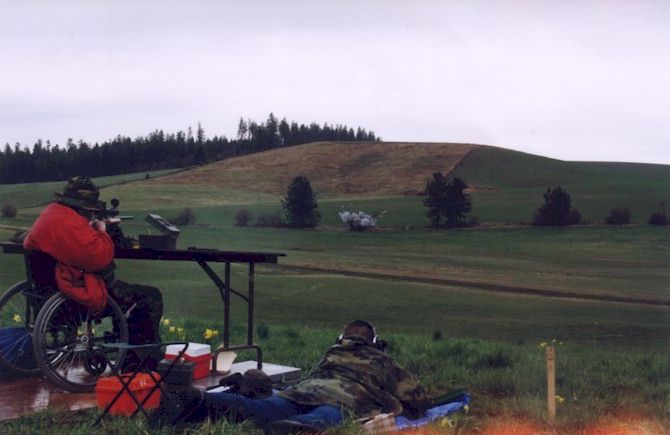 April 2000 -- The beginning of the largest boomer ever at the event -- eight pounds of high explosives. This was also our first attempt at a fireball. It failed.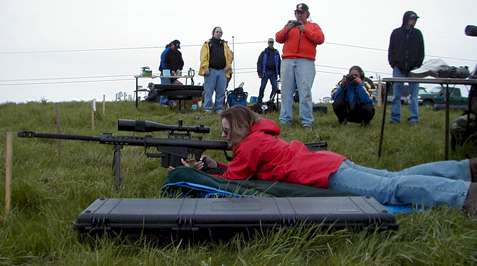 April 2001 -- The Barrett .50 BMG is always popular.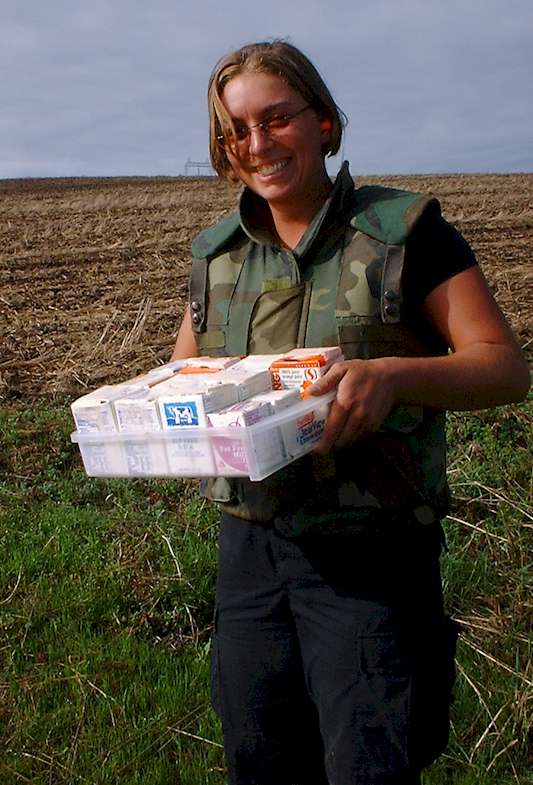 April 2001 -- Stephanie Sailor, 2000 and 2002 Libertarian candidate for U.S. congress, helping to distribute targets.

Videos
Click on pictures to view the video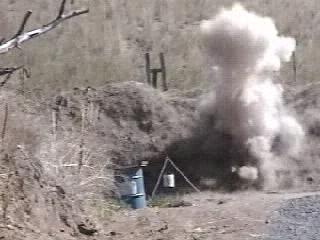 September 2, 1998 -- The first successful Boomer created by Joe Huffman.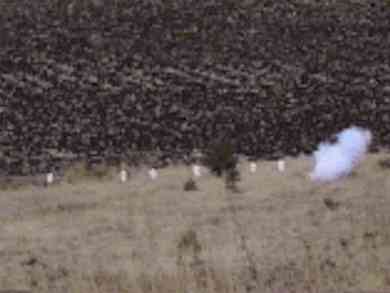 October 1998 -- First Boomers from the first Boomershoot.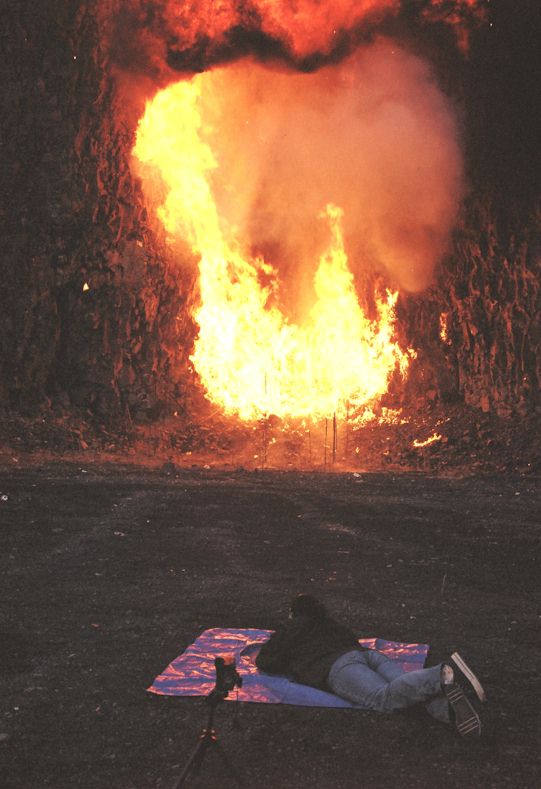 January 2003 -- 16-year old Kim Huffman-Scott testing a fireball mixture in preparation for the 2003 event.
Click on the picture for the high resolution picture. Click here for the video.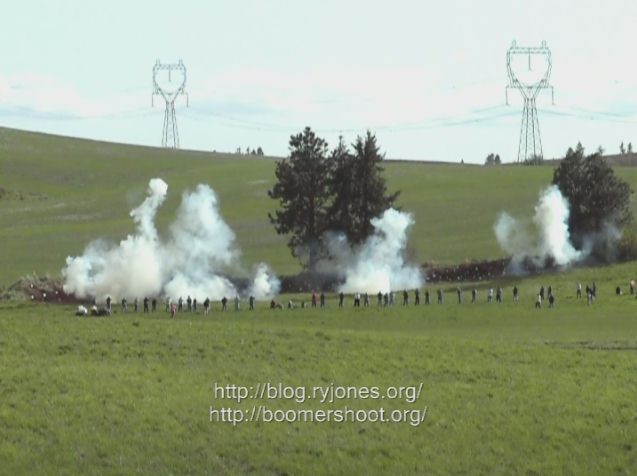 Boomershoot 2006 clean up (14 MBytes)

Email: Joe Huffman
Last updated: March 06, 2012